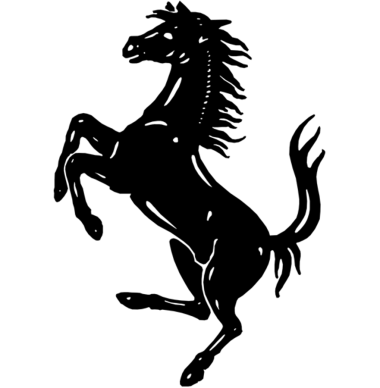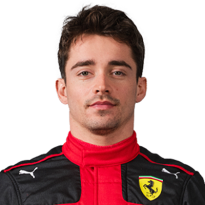 Charles Leclerc is a Monégasque F1 driver who currently stars for the Scuderia Ferrari team.
Leclerc, born on October 16, 1997 and now 25 years old, is seen at Maranello as the man to finally bring a world title back to the sport's most famous team. The wait is currently at 16 years.
Leclerc stands at a height of 5ft 11ins tall (1.80m).
Charles Leclerc in F1
Leclerc joined the F1 grid with Sauber in 2018 after taking consecutive championship titles in GP3 and F2.
Prior to this, in 2016, Leclerc had spent time at Haas as its development driver, a role attained through his connection to the Ferrari Driver Academy. The Monégasque driver was granted FP1 outings at both the British and German race weekends that year.
In 2017, Leclerc completed a mid-season test for Ferrari at the Hungaroring, setting the fastest time of the day and earning praise from then-Ferrari driver Kimi Raikkonen.
After making the step up to a full-time F1 race seat in 2018, it was not long before Leclerc was linked with a move to the Scuderia.
At the Azerbaijan Grand Prix, Leclerc's fourth race, he scored his first points by finishing sixth and this kickstarted a run of five points finishes in six races.
Leclerc finished the year 30 points clear of team-mate Marcus Ericsson and his promotion to Ferrari was secured.
In his first race for the Scuderia in 2019, Leclerc made an instant impact although his early results were limited due to a string of team orders favouring  Sebastian Vettel and a mechanical failure denying him an almost certain victory in Bahrain.
Race wins were not far around the corner, however, as Leclerc scored back-to-back victories in Belgium and Italy.
They were the only two registered by Leclerc in his first two years as a Ferrari driver, although his efforts were significantly hampered in 2020 by a woeful power unit.
Despite this, Leclerc stood on the podium a further 10 times those two years, finishing ahead of Vettel on both occasions the drivers raced in the same colours.
In 2021, the Scuderia made a step forward yet Leclerc struggled to turn the team's performance into podiums, unlike new team-mate Carlos Sainz.
Two pole positions were scored, however, as well as a narrow defeat to Lewis Hamilton at the British Grand Prix.
Leclerc's qualifying was as impressive as ever but he was unable to defeat Sainz across the season, finishing seventh in the standings.
With the introduction of new aerodynamic regulations for 2022, Ferrari and Leclerc came flying out of the traps as he scored two wins and second place in the opening three races.
But the season soon derailed due to unreliability, strategic errors, and mistakes from Leclerc himself that resulted in him finishing a distant second behind Max Verstappen.
Net worth Charles Leclerc
Charles Leclerc Net Worth
F1 driver salaries and contracts, of course, confidential information but Leclerc's current Ferrari deal is believed to be worth in the region of £8-10 million annually.
Ferrari is really committed to Leclerc, he is currently on one of the longest ever deals given to a member of the team.
Charles Leclerc Girlfriend
Leclerc is currently single. He split from Charlotte Sine, who owns her own custom shoe company, in late 2022.
Charles Leclerc Helmets
Leclerc's helmet is made up predominantly of the red and white colours of the Monaco flag. As well as featuring his number 16 on both the side and top, the helmet also displays tributes to Jules Bianchi and Leclerc's father.
The driver's own CL insignia can be seen on the back of the helmet.